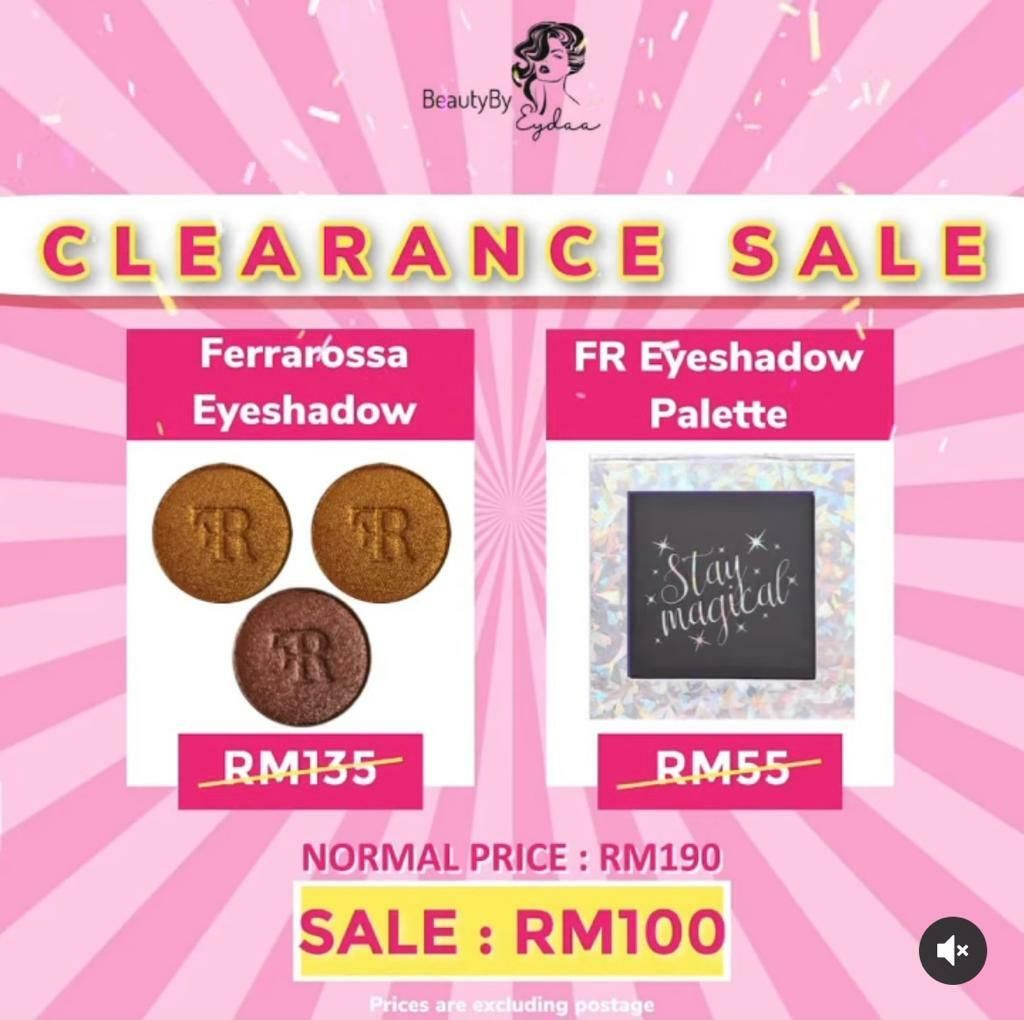 FERRAROSA EYESHADOW & PALETTE
PANACOTA
Silky and smooth just like the dessert, this bright matte shade is bound to form eyes into a decadent showstopper. Be the very definition of sophistication thanks to warm peachy hues that are rich in color and pigment. Make a dramatic diva statement or stay sweetly subtle with this versatile and luminous eyeshadow.

HEAVENLY
No matter what it is that you're going through, never lose sight of heaven. True to the saying, heavenly represents just that – this scintillating golden amber shade reminds you to always face the heavens and is sure to pull you out of any dire situation. Made from real crushed Korean pearls, its luminous sheen will captivate any hearts of those who set their eyes on this opulent shade.
RENAISSANCE
Renaissance is an incandescent coppery eyeshadow that signifies the rebirth and the reawakening of a new you. It's the symbol of letting go of the past, embracing your flaws and coming back stronger than ever. Just like a Pheonix being reborn from the ashes, this glorious copper shade personifies bravery, valiance and perseverance in the form of an eyeshadow.
Ferrarossa Eyeshadows are:
Winner of the Anugerah Seri Jelita 2017 Award for "Best Single Eyeshadow"
Winner of the Her Beauty Awards 2018 for the "Best Powder Eyeshadow"
Highly-pigmented and easy-to-blend
Adheres strongly to skin, even with minimal use
Long-lasting shades for over 14 hours
Suitable for all skin tones
Made in Korea and KKM approved
Customer comments
Customer comments
| Author/Date | Rating | Comment |
| --- | --- | --- |